The rise of the

Dynamic & Hybrid PMO
Presented by PM-Partners and Sensei
Are you struggling to align your project reporting, governance, and progress measurement with the realities of hybrid delivery? If so, then it's time to reshape your PMO into one that supports and demonstrates business value, regardless of delivery approach.
A big thank you to Lyn O'Leary, Technology Portfolio Manager at Cleanaway Waste Management and Bob Houghton, Head of PMO, Adica for their participation and insight on this topic.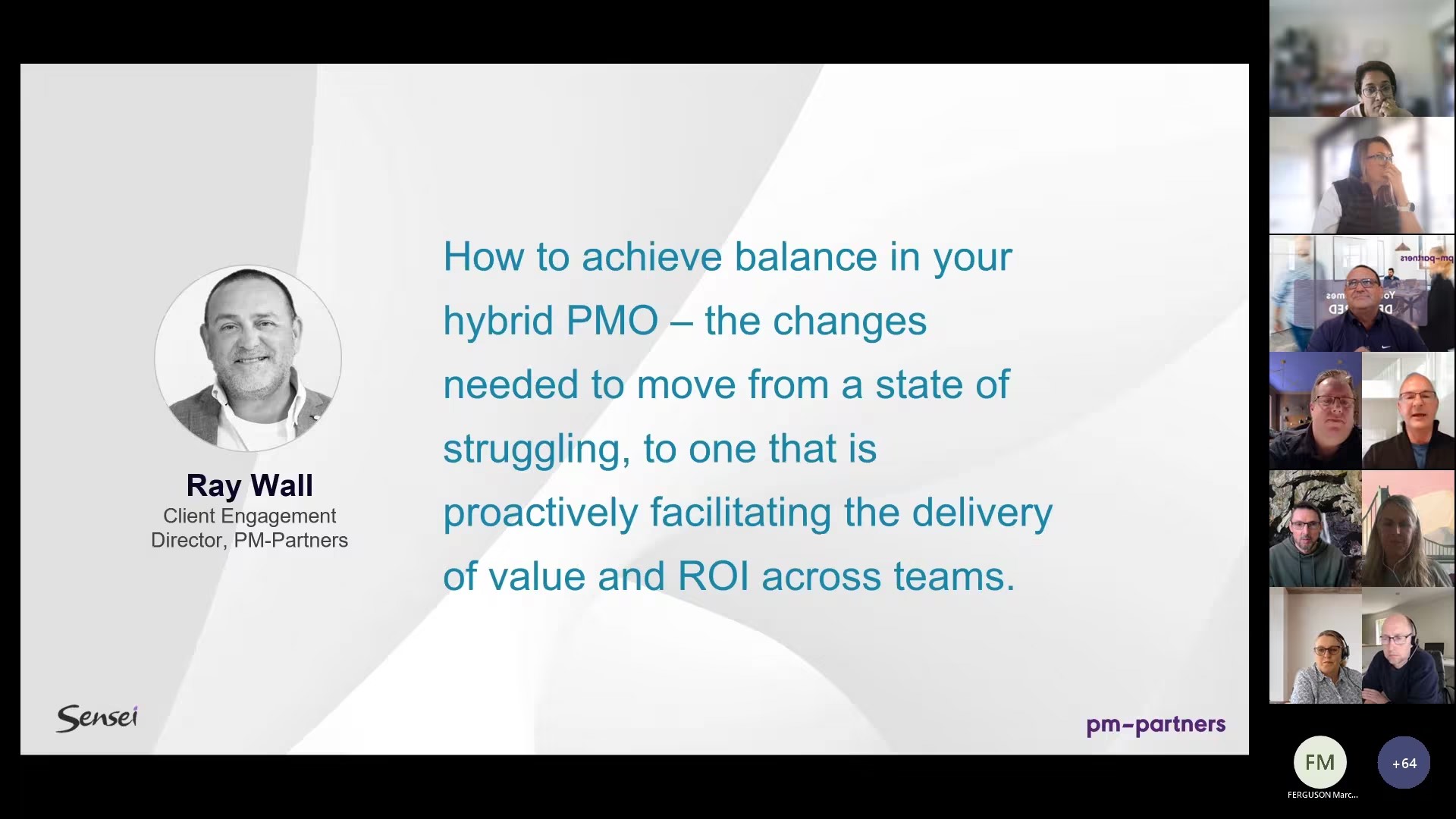 Webinar FAQs
A summary of the most popular questions asked ahead of the webinar, with answers from Ray Wall, PM-Partners, Sensei Project Solutions executive director Marc Soester, and Microsoft technical specialist manager Scott Meddings.

PM-Partners are strong advocates and practitioners of Agile and Scaled Agile, with a 25-year pedigree in traditional project and program management and portfolio execution. Known to reduce risk, improve costs and services, we are also skilled at driving measurable, long-term value to our customers

Sensei brings world leading project and portfolio management solutions to clients to help improve the way they work and link their project investments to the achievement of strategic goals. Our solutions give project teams an intuitive, accessible platform to work in while providing leaders with trustworthy information to track outcomes and make timely decision

The Microsoft Business Applications platform enables you to transform your organisation by connecting and empowering every employee, from the office to the frontline worker, with a Microsoft 365 solution that enhances productivity and drives innovation.